Borie-Manoux is one of France's largest family-owned vineyard owners and wine merchant groups. Founded in 1870, the group owns over a dozen Grands Cru and Classical Chateaux in Bordeaux. They hold a pre-eminent position in their home market and export to around 90 countries.
LES TERROIRS CHARDONNAY 2017 IGP PAYS D'OC
100% Chardonnay
Beautiful, pale golden yellow colour. This wine has a seductive nose with floral aromas and juicy, apple and pear flavours. A lively and harmonious wine parfait (perfect) for all occasions.
LES TERROIRS MERLOT 2016 IGP PAYS D'OC
100% Merlot
A great wine with a shiny ruby colour. The nose is fruit driven with aromas of blackberry, red cherry, plum and chocolate.
The palate is elegant and has a medium body with fine tannins and good balance.
BEAU RIVAGE
BORDEAUX ROUGE 2016
AOP BORDEAUX
60% Cabernet Sauvignon, 37% Merlot, 3% Cabernet Franc
This fine Bordeaux wine has a deep ruby color, red and black fruit aromas on the nose, cherries and blackcurrant and a soft and round structure, shows ripe fruit on the palate in a fresh and elegant style. May be paired with pasta and pizza or light meats.
BEAU RIVAGE
BORDEAUX BLANC 2016
APPELATION BORDEAUX BLANC
50% Sauvignon, 40 % Semillon, 10% Muscadelle
Light golden yellow. Fresh exotic aromas of grapefruit, pear, lemon-grass and acacia with pure mineral notes. Fresh and elegant with a smooth texture. Recommended with seafood, fish, white meats, some soft cheeses and is wonderful as an aperitif.
BEAU-RIVAGE PREMIUM
GRANDE RÉSERVE 2016
APPELATION BORDEAUX SUPERIEUR CONTROLEE
60% Merlot, 40% Cabernet-Sauvignon
A fine wine from Bordeaux – home to the world's finest wines. Beau-Rivage Premium with its ruby red color, has a charming nose of red and black berries, plums, redcurrant and raspberry, orange marmalade, black cherry, a touch of cedar wood, with soft tannins on the palate and is elegant on the finish. A delicious food companion it may be paired with pasta, lamb, beef, veal, venison, turkey, cheese and some desserts.
CHAPELLE DE LA TRINITE
SAINT ÉMILION 2016
APPELATION SAINT ÉMILION CONTROLEE
30% Merlot, 60% Cabernet Sauvignon, 7% Cabernet Franc, 3% Petit Verdot.
Created in 1950 by Emile Castéja, la Chapelle de la Trinité is a tailor-made Saint Emilion. It possesses an intense nose with aromas of white truffles, cedar and pencil shavings. A full and velvety mouthfeel with soft tannins. Vanilla and hints of cinnamon on the finish. Goes superbly with meats – both red and white, and especially dishes with heavier sauces.
CHATEAU BEGADAN 2015
MEDOC -CRU BOURGEOIS
GRAND VIN DE BORDEAUX
60% Cabernet Sauvignon, 40% Merlot
Beautiful ruby red colour. Aromas of fresh raspberry, cherry, crème de cassis /blackcurrants, forest floor and minerality on the nose. Elegant and well-balanced. Full-bodied, on the palate with a smooth tannin structure and good length. Best with beef, veal, venison, lamb, rabbit, chicken, turkey, pastas, pizzas or cheeses.
LIONS DE BATAILLEY 2014
PAUILLAC GRAND CRU CLASSÉ 1855 THE SECOND WINE OF CH.BATAILLEY
61% Cabernet Sauvignon, 31% Merlot, 8% Cabernet Franc
This wonderful second wine of Ch. Batailley, shows crisp red berries, tobacco, and expresso notes on the nose. The attack is fresh with full expression of the spice and black fruits characters. Best with red meat like steak, or entrecôte, tournedos, or Pauillac lamb, game or cheeses.
CHATEAU BATAILLEY 2013
PAUILLAC
GRAND CRU CLASSÉ 1855
94% Cabernet Sauvignon, 4% Merlot, 2% Cabernet Franc
Chateau Batailley 2013 spends 18 months in French oak barrels and has a deep purple red colour, a nose of blackcurrant fruit with blackberries, sweet cherry and cedar wood, earth, smoke, liquorice. Best with red meat like steak, entrecôte, tournedos, also Pauillac lamb, game or cheese.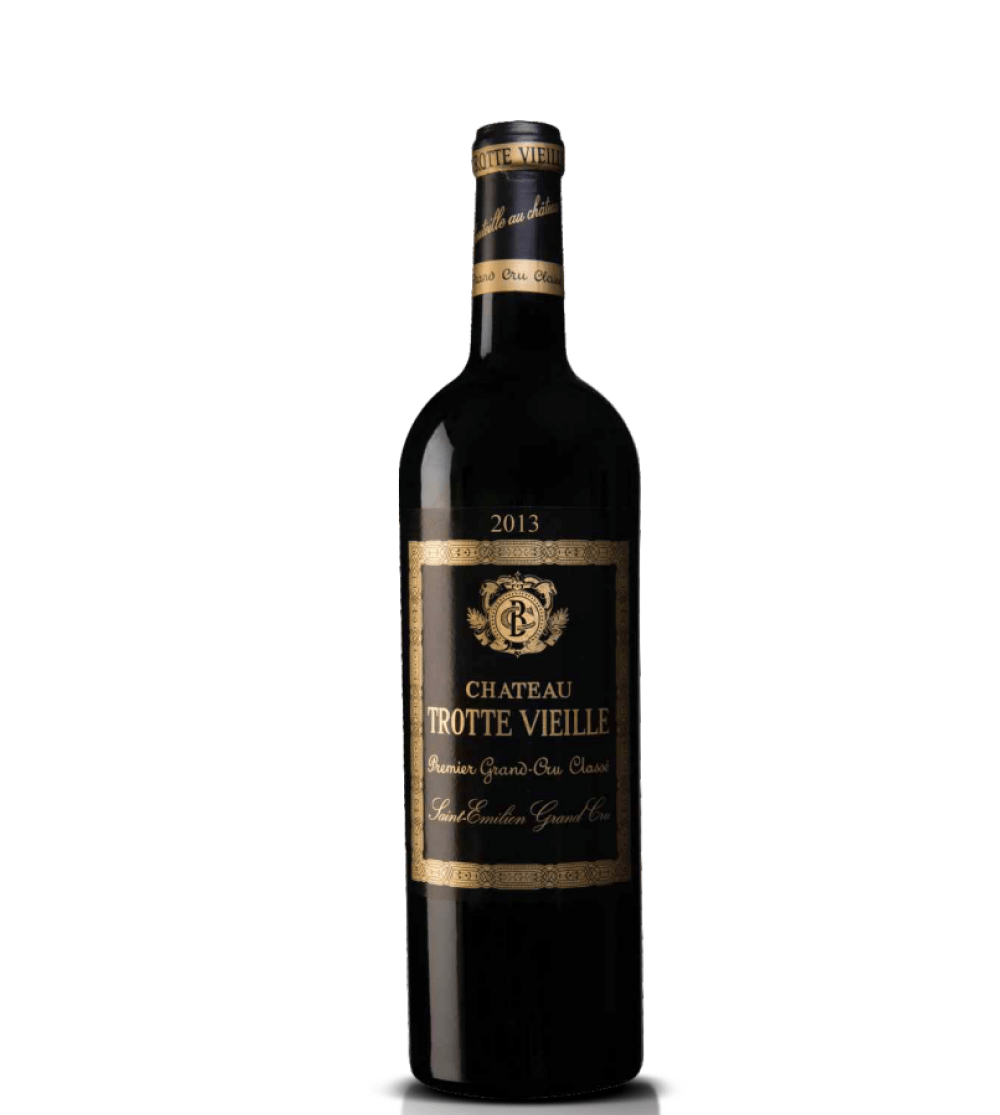 CHATEAU TROTTEVIEILLE 2013 SAINT-EMILION
PREMIER GRAND CRU CLASSÉ
44% Cabernet-Franc, 54% Merlot, 2% Cabernet Sauvignon
A grand wine with a rich ancient history, Chateau Trottevieille 2013 has wonderful notes of Cabernet Franc: Juicy blueberry, blackberry, then cherry, toast, cassis, coffee, chocolate, cigar and liquor ice. It is full bodied and textured, with fine sweet tannins, an impressive structure and a very long finish. Best with game, red meats, lamb, cheeses.